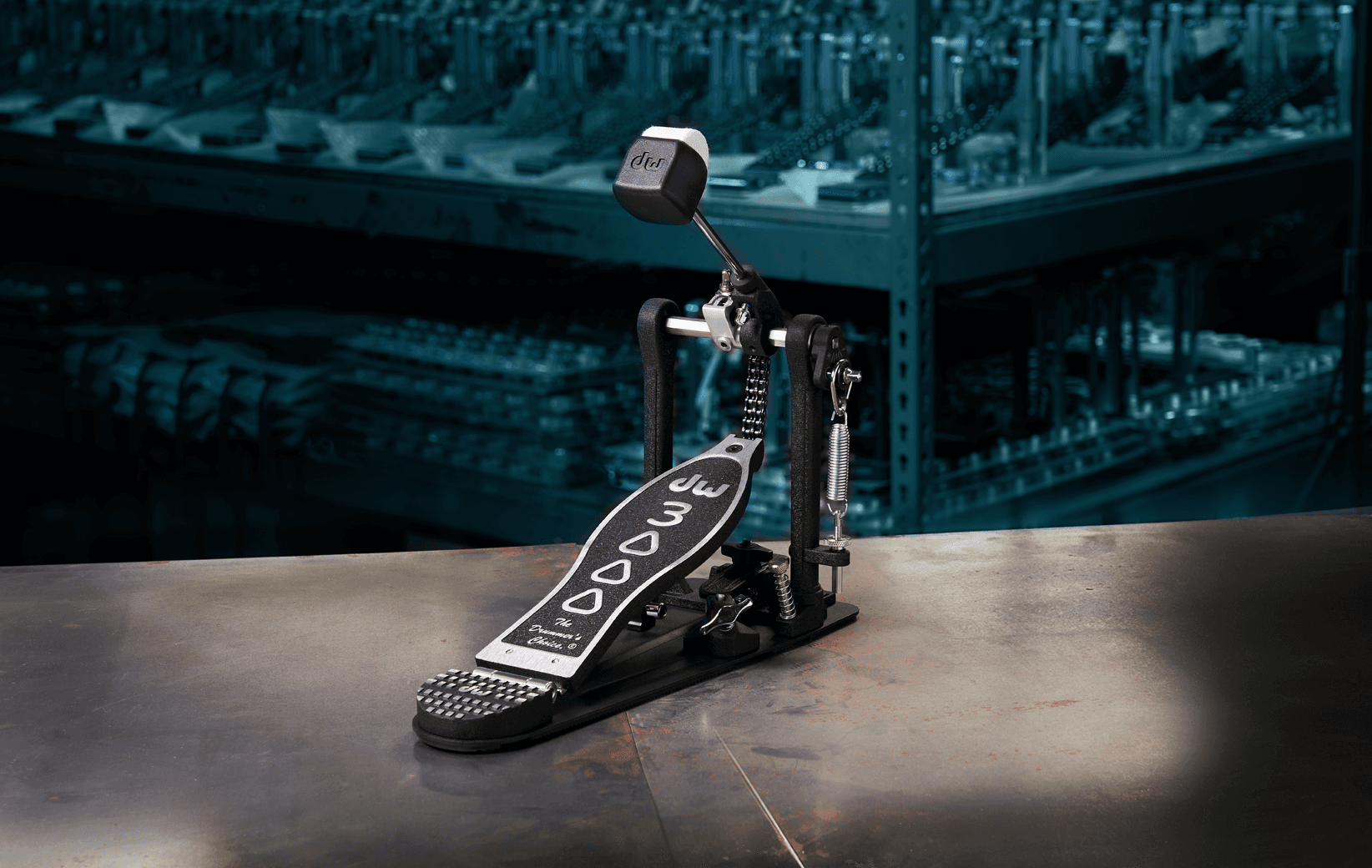 3000 Series Pedals
Elegantly solid.
A medium-weight pedal with a proven design that makes DW quality and feel available to more players.
Key Features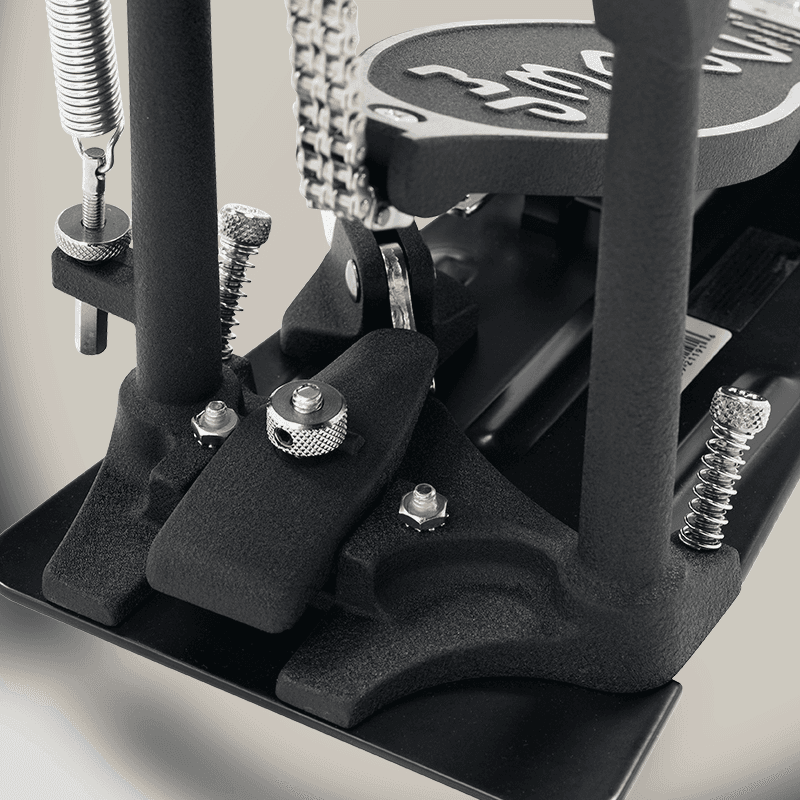 All-metal construction
DW design, precision, and durability for any drummer.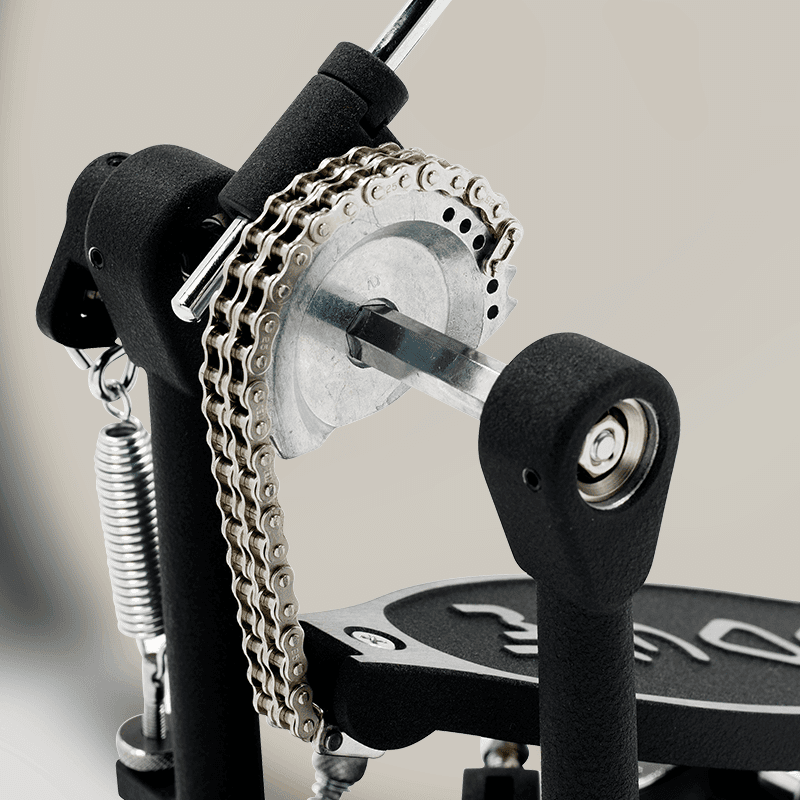 Dual-Chain Accelerator Drive System
Increases velocity throughout the length of your pedal stroke.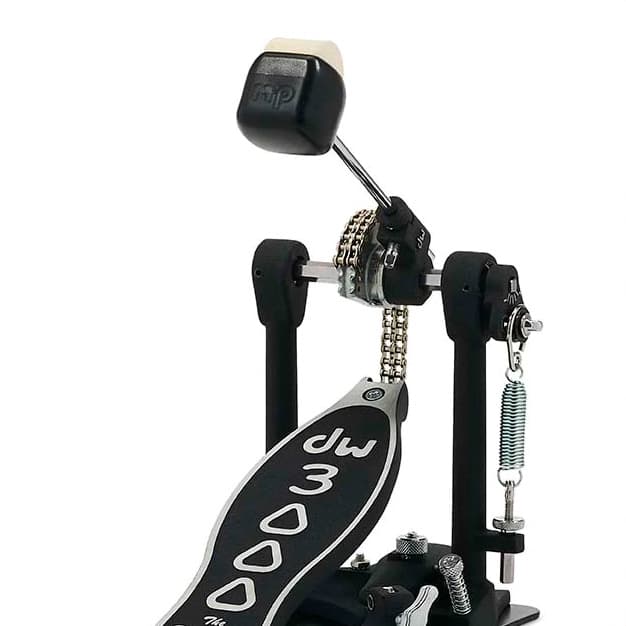 Two-Way DW 101 Beater
This reversible beater also features adjustable shaft weight.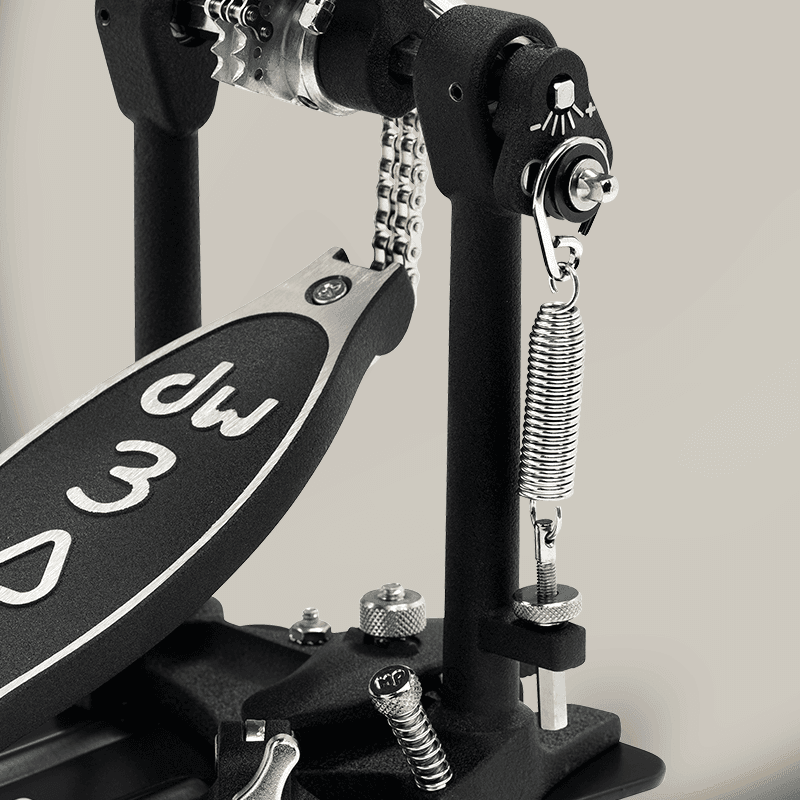 Bearing Spring Rocker Assembly
A dual-bearing rocker allows the spring to follow the motion of each stroke.