2000 Series Pedals
Simple with power.
Get acquainted with DW pedals with this line of U.S.- engineered, all-metal construction bass drum pedals.
Key Features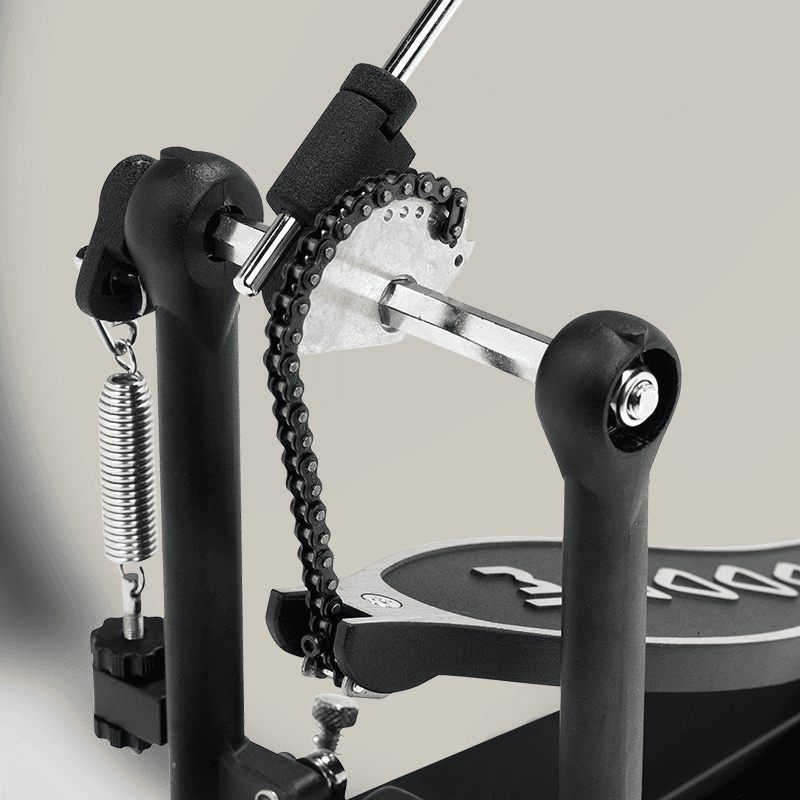 Single-Chain Offset Cam
Designed for an accurate, high-speed pedal stroke.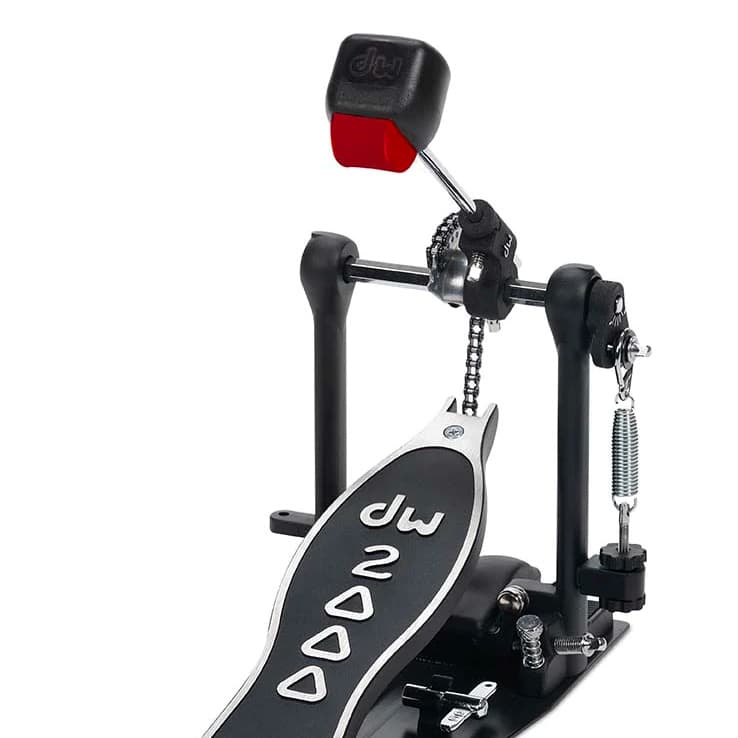 Flyweight Beater
This two-sided, lightweight beater is designed for speed and feel.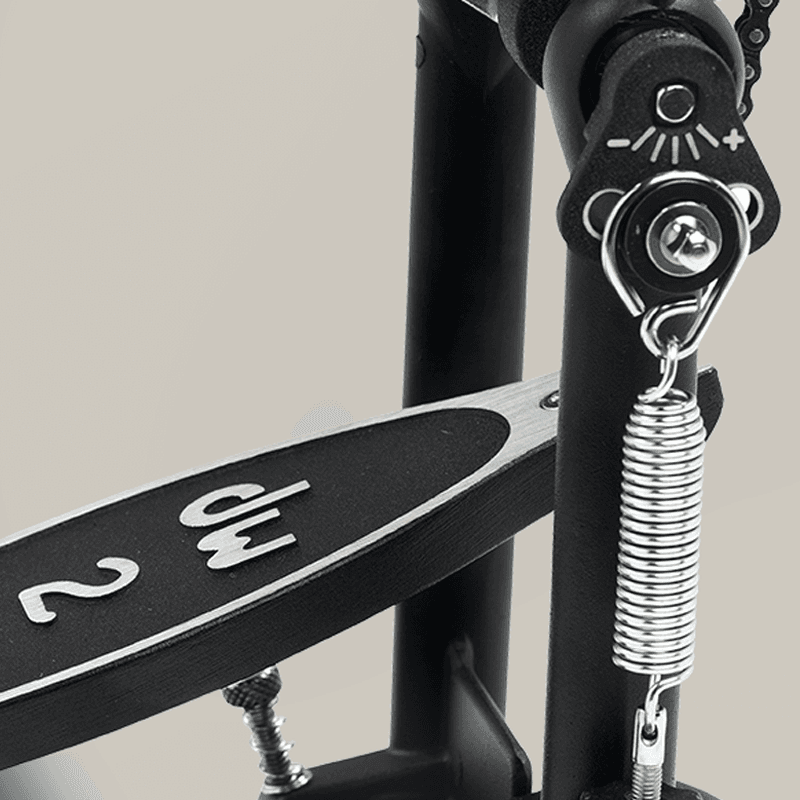 Bearing Spring Rocker Assembly
A dual-bearing rocker allows the spring to follow the motion of each stroke.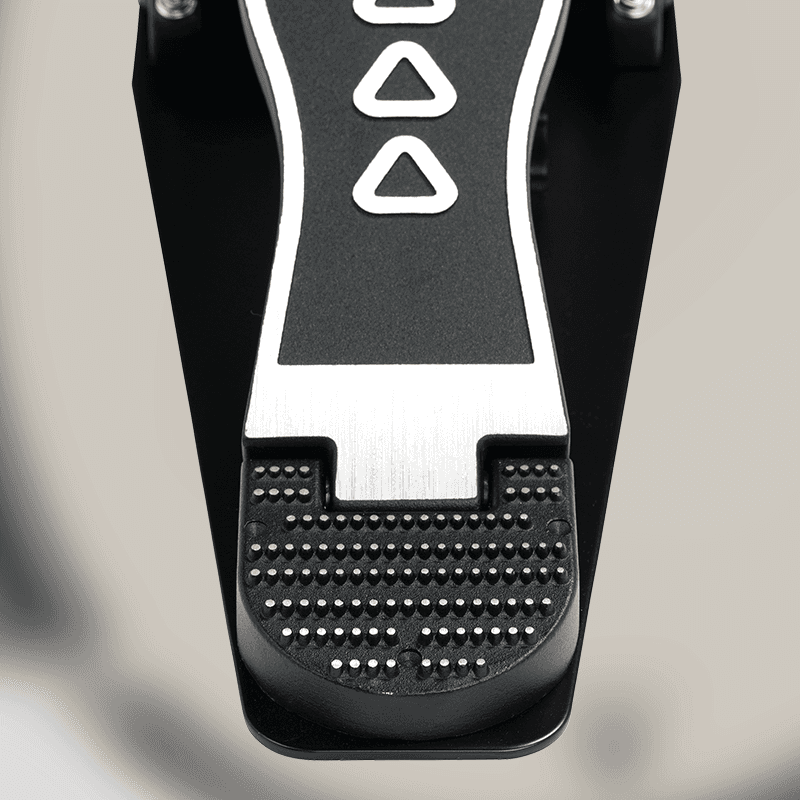 Steel base plate
Equipped with adjustable spikes and Velcro for non-skid play.