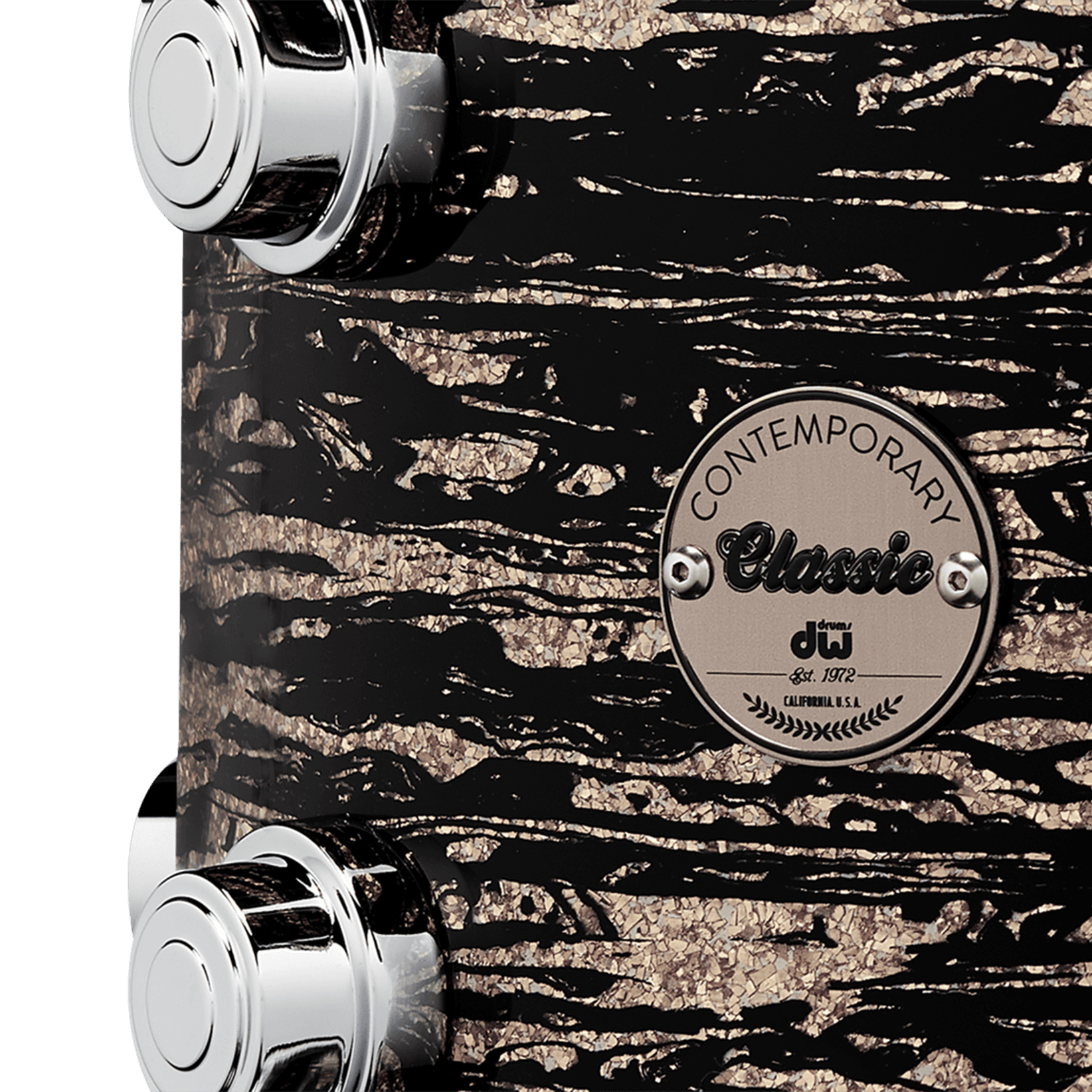 Collector's Series® Contemporary Classic
The evolution of a Classic.
Expand your vintage tonal range with a shell formulation designed to produce darker tonality inspired by drum sounds of the latter half of the 20th century.
About Contemporary Classic
The Contemporary Classic Series is a product of a collaboration between DW's John Good and studio legend, Russ Kunkel. Inspired by DW's Classics Series but requiring more range for studio work, the Custom Shop devised a crossover shell for Russ with vintage tonality and more versatility.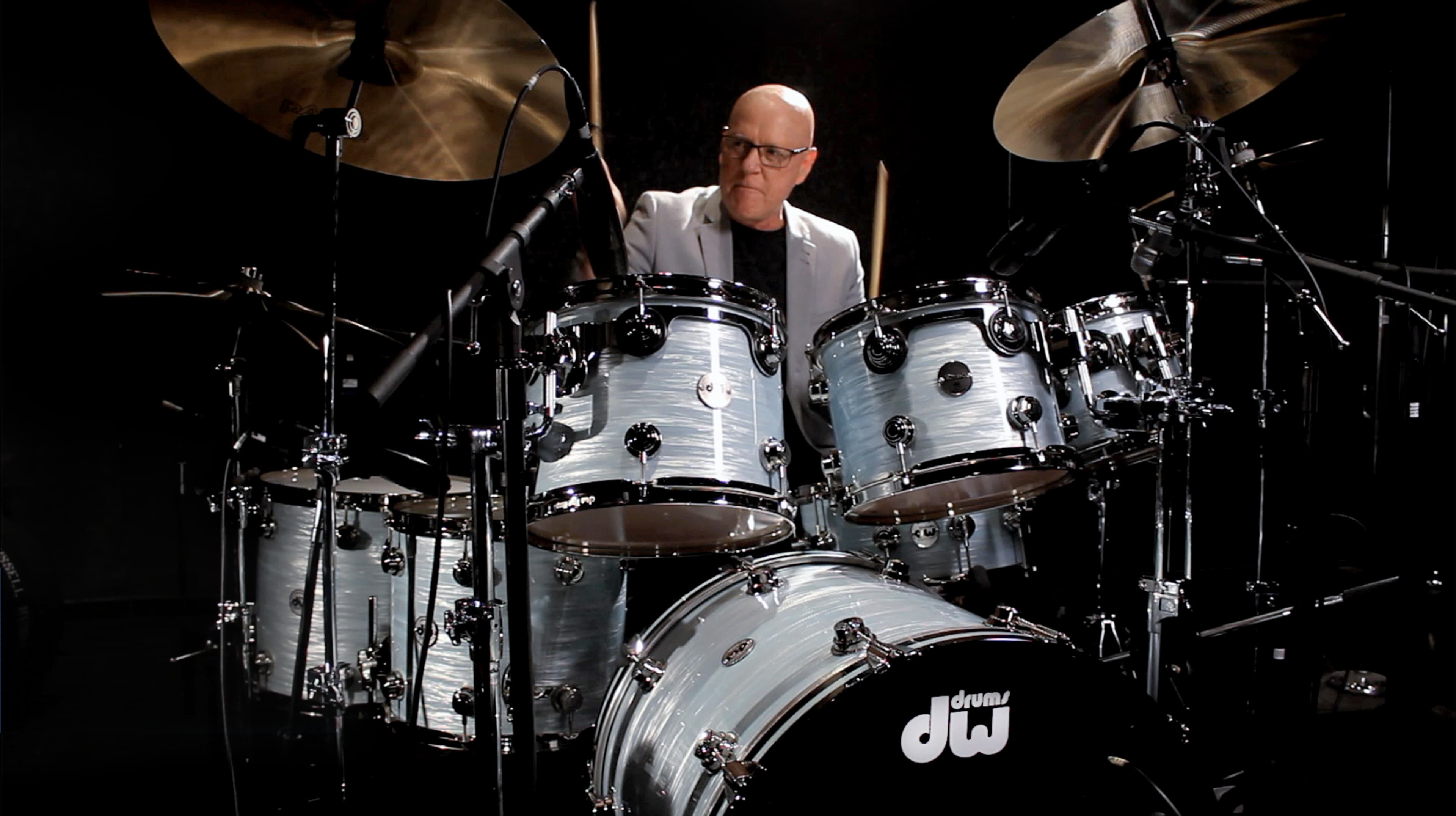 DW Contemporary Classic Drums
Play DW Contemporary Classic Drums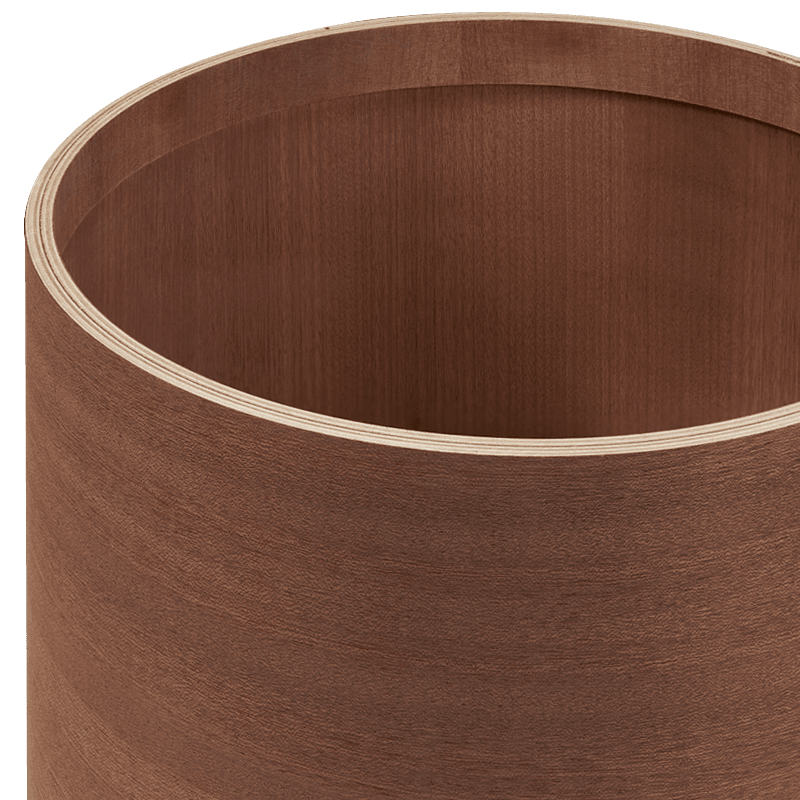 Poplar Mahogany Shells
Contemporary Classic shells sandwich five plies Poplar with one interior and exterior ply of Mahogany, paired with one-inch Maple reinforcement hoops. The thinner 7-ply formulation produces more focused tonality with shorter resonance and a wider tuning range.
Bearing Edge
These shells are cut with the same rounded "butter" bearing edge as the Classics Series with an outer round over and a 60-degree inner edge. This edge complements the lower fundamental tones of Mahogany and Poplar.
Customization Options
Give your kit a modern finish, shells sized to fit your style, and sleek hardware colors—while maintaining tone from mid 20th century onward.
Finishes
From FinishPly™ to hand-sprayed lacquer or satin oil, all DW kits can be customized with finishes to make it yours.
Exotic Wood Finishes
DW combs the planet for the most beautiful exotic woods to grace the exterior of your drums. Choose the veneer, DW brings out the luster.
Shell Sizes
Sizing helps players emphasize or control tonal qualities, while providing a visual aesthetic for musical genres.
Tom Tom Sizes
All sizes are listed as depth x diameter in inches.
Hardware Options
DW drum hardware keeps shells tuned and true, but they're also available in a variety of colors to enhance the aesthetic of your customized drums.
Lugs / Colors
Collector's Series® turret lugs offer an iconic design, while holding tuning and distributing tension to prevent warping. These lugs and all Collector's Series® drum hardware are available in five color options.