DWe introduces drummers to an entirely new creative canvas designed to inspire unique forms of creative expression and artistry. We have always believed that if you give an artist a new tool, that artist will create like never before. 

Combining the versatility of acoustic and electronic drums will enable you, the drummer, to elevate your craft and be the most dynamic, creative player you can be. Premium sounds, an intuitive playing experience, and the incredible versatility of convertible wireless drums deliver unlimited opportunities to make your sound your own.

By easily converting your drums from acoustic to electronic, and back to acoustic – or creating a hybrid kit of acoustic drums mixed with electronic drums – you will have access to an expanded toolkit for your playing. DWe allows you to fine tune your sound without compromising feel, playability, sound quality, or stage presence.
Perpetually adaptable.
DWe has been designed with universal compatibility in mind to integrate into your workflow seamlessly.

Connect DW Soundworks to any DAW, provide multi-channel outputs or hook it up to your favorite module.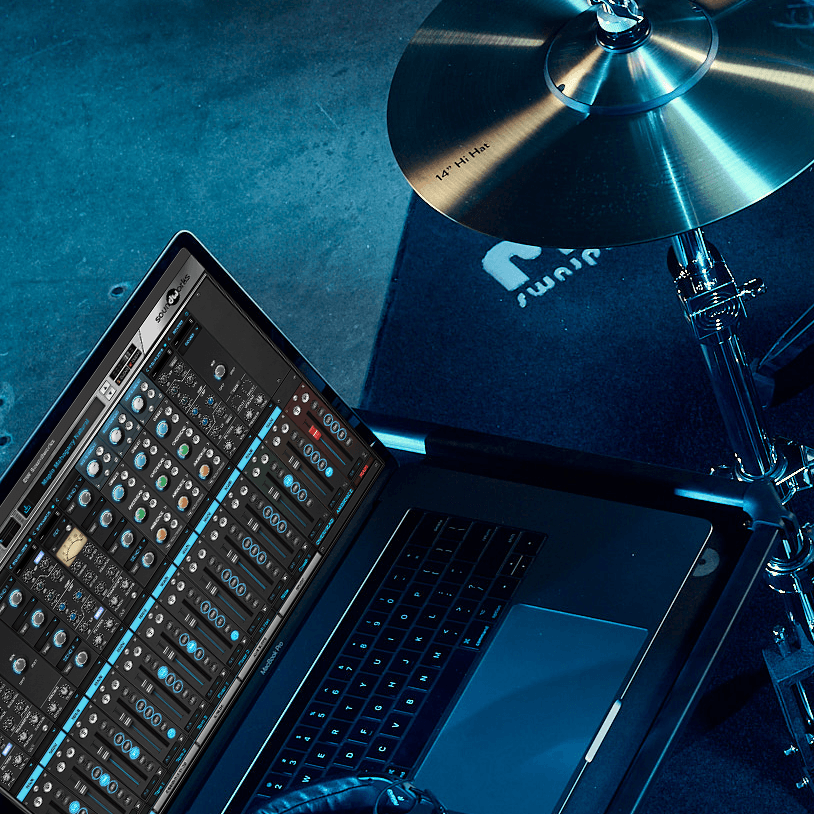 Reinvented from the sound up.
DWe leverages an innovative wireless trigger solution that enables up to 10 zones and 16 velocities per drum, giving the player a truly authentic range of dynamics for their playing.

And using DW Soundworks advanced trigger setting editing, you can define up to 18 layers of multi-articulation per instrument.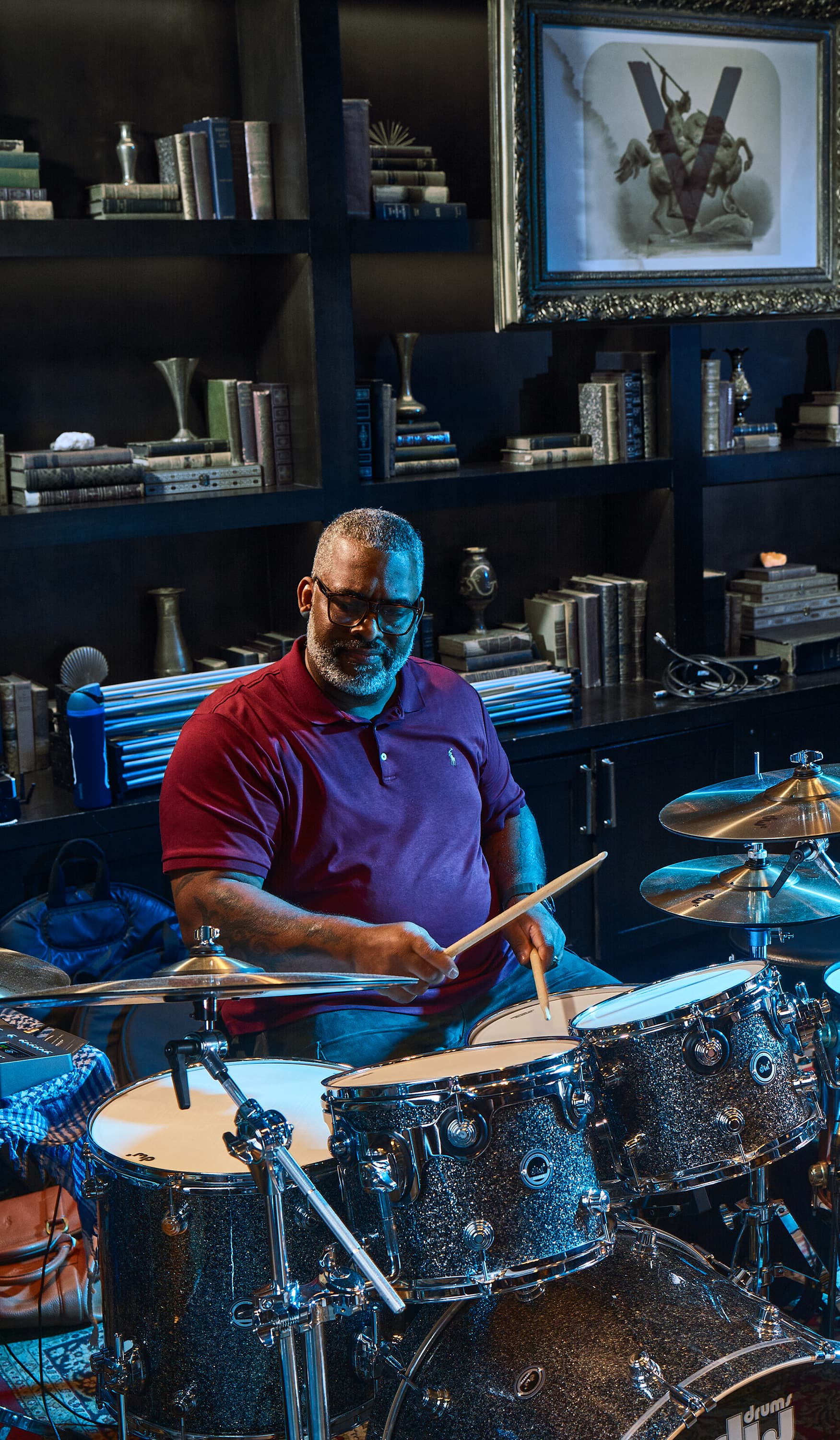 Rock the house, not the neighborhood.
Outfitted with the industry leading Roland mesh heads, DWe provides a low volume solution for when sound control is important.

With built in wireless electronics to amplify your sound, you are always in control of the volume.​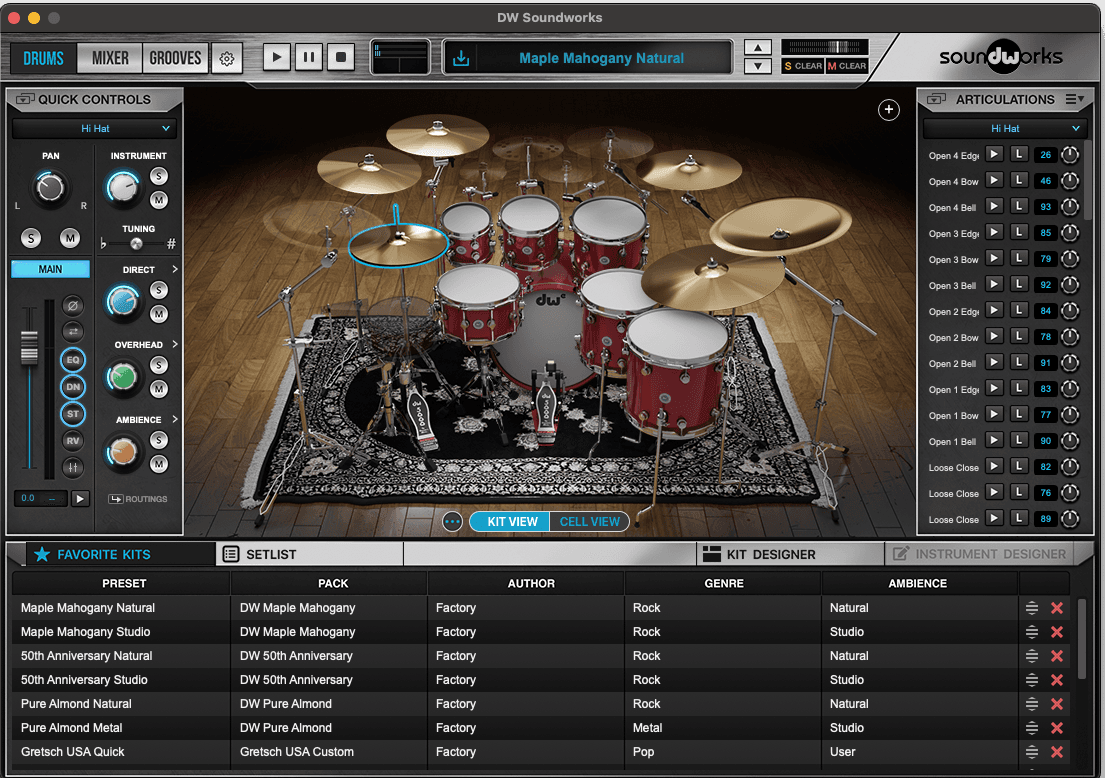 Software made for drummers, by drummers.
DW Soundworks has been designed by DW to deliver a powerful software solution that puts the drummer in control of their sound.

With an intuitive, simple interface and advanced controls for those who want to fine tune every detail, DW Soundworks delivers the most authentic experience whether it is powering DWe or being used as a standalone VST.​

DW Soundworks™ gives creators everywhere access to DW Drums sounds sampled to the exacting specifications of Drum Workshop's world-renowned artisans. This revolutionary software is a virtual instrument that equips drummers, multi-instrumentalists, and producers with a sonic canvas to find just the right drum sound.​
Learn More