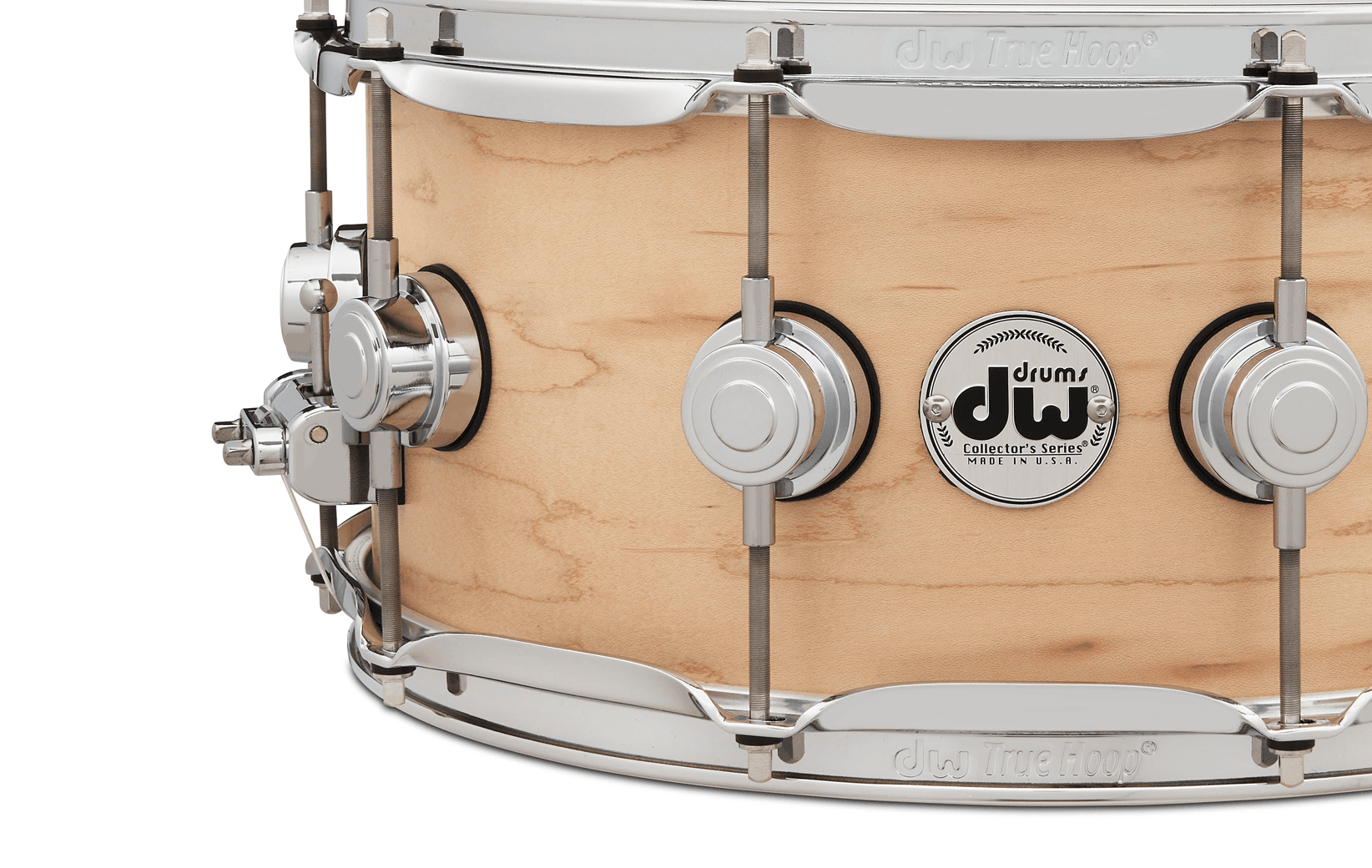 Wood Snare Drums
Classic wood tone for your backbeat.
Snares are a vital part of your sound and tone woods are crucial to DW's legacy. Explore beloved woods like Maple or Oak for warmth and punch in a DW snare.
Wood shell options
DW offers a diverse selection of premium, hand-picked woods sourced from around the globe.
Pure Wood Shells
Select a pure wood for a classic tonal performance. 
Hardware Options
Collector's Series® hardware is available in five colors, while Performance Series and Design Series hardware are exclusively Chrome.
Lugs / Colors
DW Collector's Series® turret lugs offer an iconic circular design, which maintains tuning while spreading tension to prevent warping. Performance Series™ lugs offer a quarter-sized turret, while Design Series® are a low-mass mini-turret.