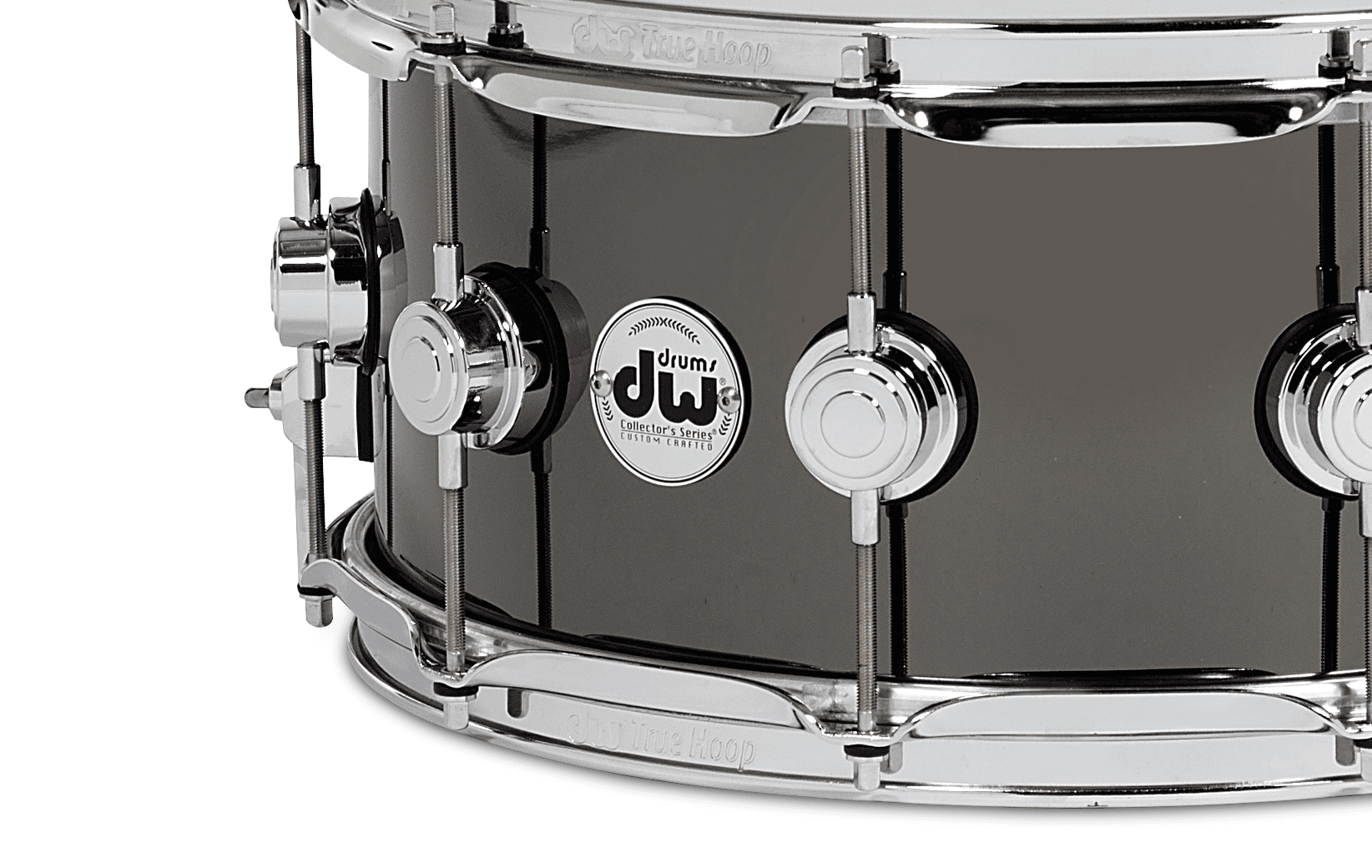 Metal Snares
Add alloys to your snare collection.
Metal shells are renowned for attack that cuts through any mix while offering versatile tonality.
Metal shell options
DW metal snares are available with shell types like classic stainless, stout brass, dry-toned aluminum, and more.
Collector's Series Metal Shells
Explore DW's full line of premium alloy snares.
Hardware Options
Collector's Series® hardware is available in five colors, while Performance Series and Design Series hardware are exclusively Chrome.
Lugs / Colors
DW Collector's Series® turret lugs offer an iconic circular design, which maintains tuning while spreading tension to prevent warping. Performance Series™ lugs offer a quarter-sized turret, while Design Series® are a low-mass mini-turret.