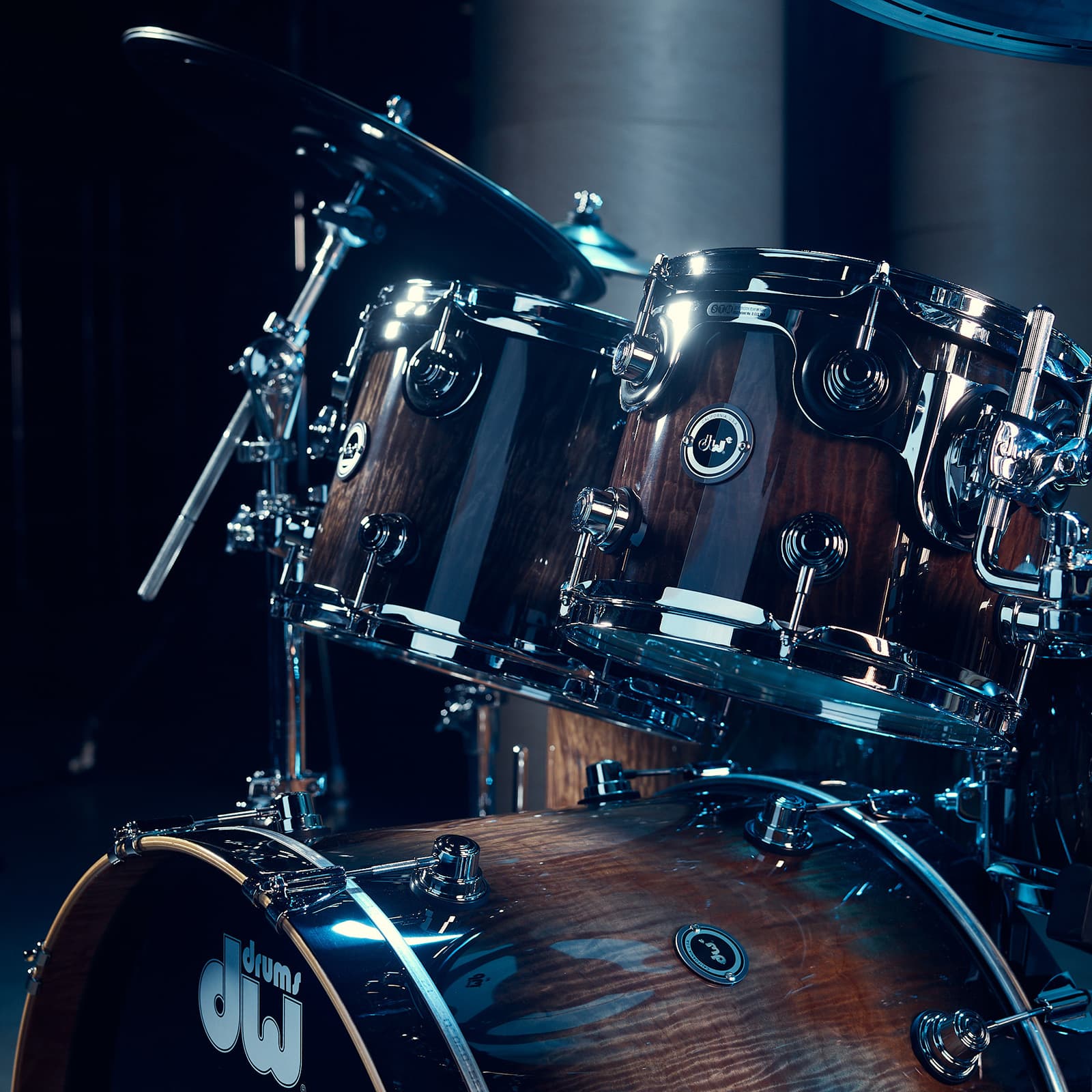 DWe
Craftsmanship.
Electrified.
For over 50 years, DW has been known for our commitment to authenticity and craftsmanship in the creation of acoustic drums. DWe brings the same premium quality and artisanship DW is known for, poured into every drum we create. 
​Only now amplified by technology.​​

Each DWe drum is crafted with equal care, precision, and the highest-quality materials that have made our acoustic drums world-renowned. This attention to detail and craft built into DWe ensures that they not only sound great but also feel great to play.

​​Adding electronics to DW Drums gives you more sounds at your fingertips, crafted and curated with all of the attention to detail and standards that you expect from DW.​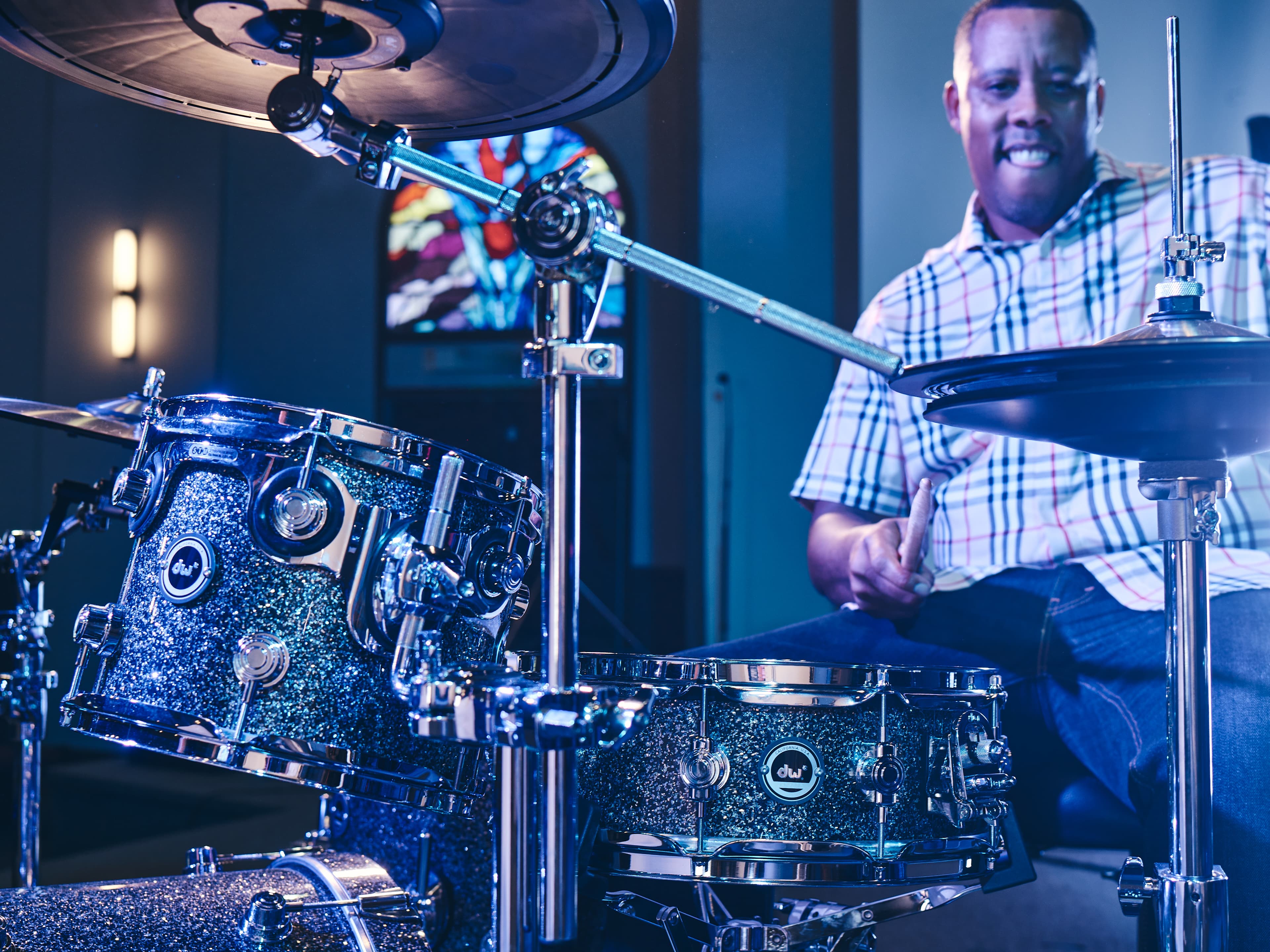 No wires, no problem.
DWe introduces a new era of wireless electronic drums. Using a proprietary wireless technology, your drums are ready to play straight out of the box with no wires or cables required.

Simply sit down and play to connect your drums to your included wireless hub that connects to your computer or audio interface. Set up and tear down has never been easier.​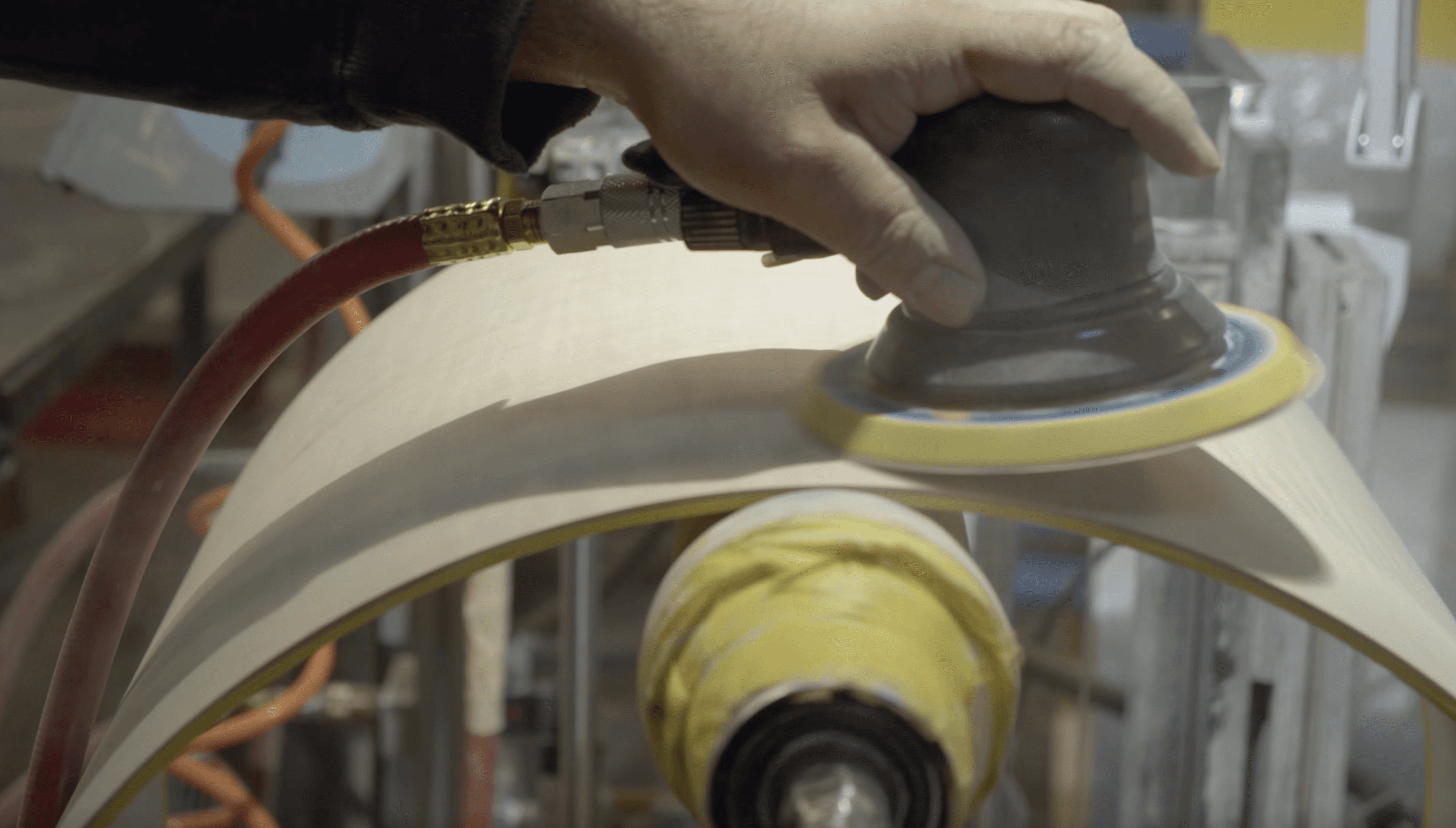 American made, universally crafted.
DWe is designed and manufactured in the DW Drums factory in California, U.S.A.

Leveraging five decades of American-made craftsmanship and innovation, DWe delivers the same premium quality you expect from Drum Workshop.​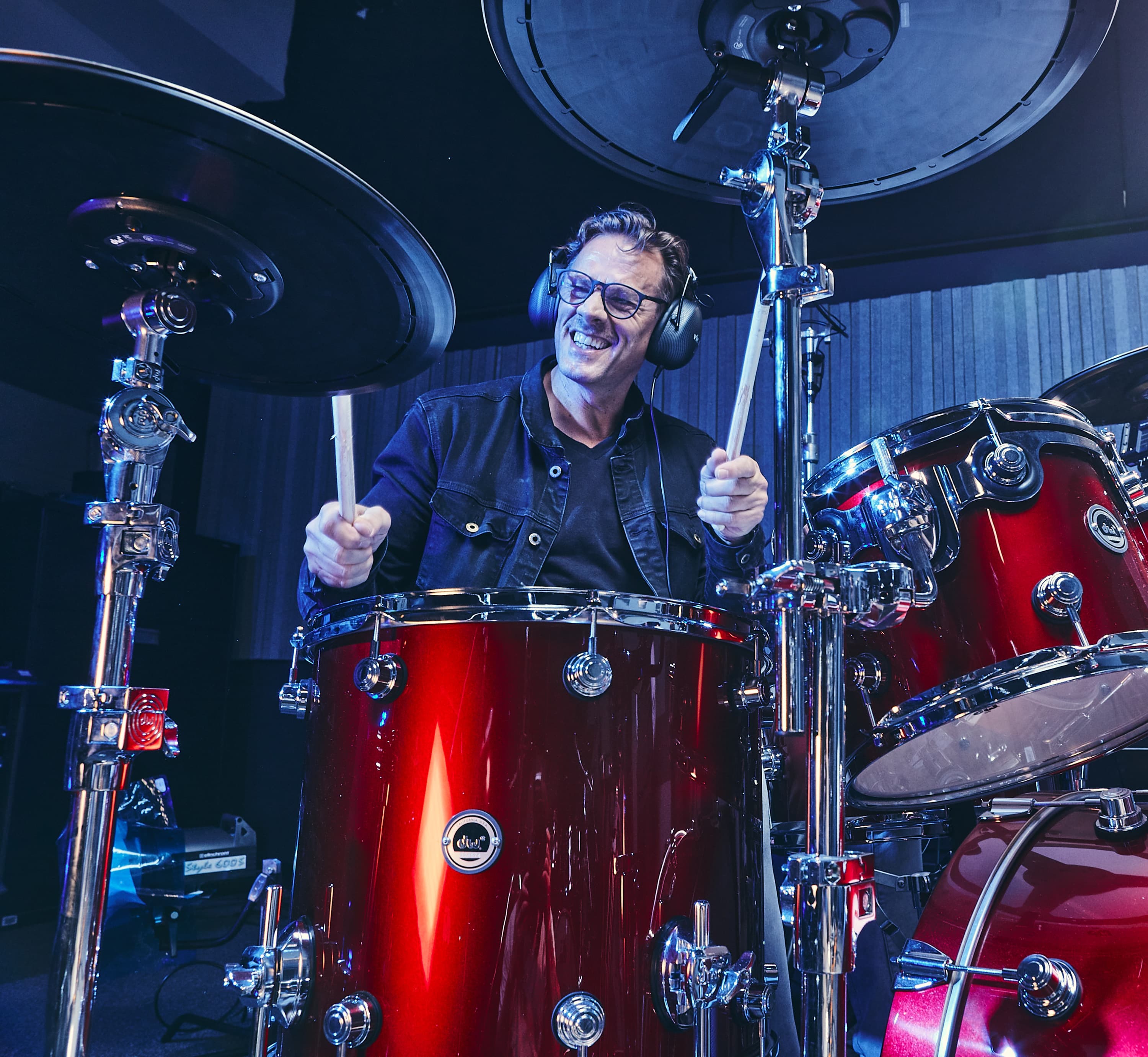 Precision meets possibility.
DWe has been designed and tested to the highest standards for both acoustic and electronic products.

For over 50 years, Drum Workshop has elevated the art of hand-crafted drum manufacturing and is now bringing the same artisan approach to DWe.

And with the support of Roland Corporation, DWe leverages generations of electronic quality standards and expertise to deliver best-in-class dependability.​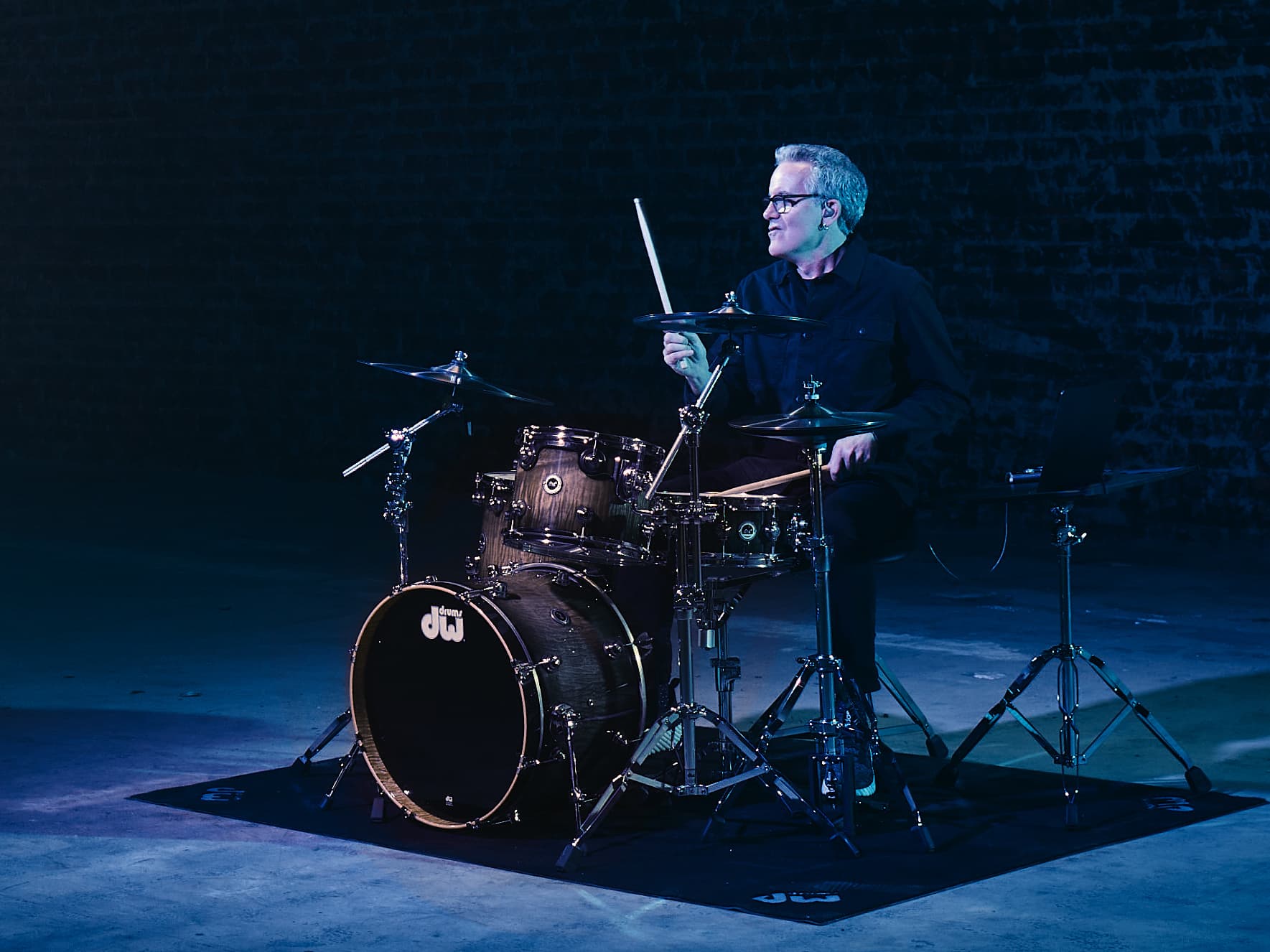 Natural playability.
Intuitive features including a digiMag snare throw off, pressure sensing cross stick detection, pitch bend capabilities and 360-degree playing surfaces on cymbals with edge choke make DWe the most authentic and natural playing electronic kit you have ever experienced.
Handcrafted by Drum Workshop