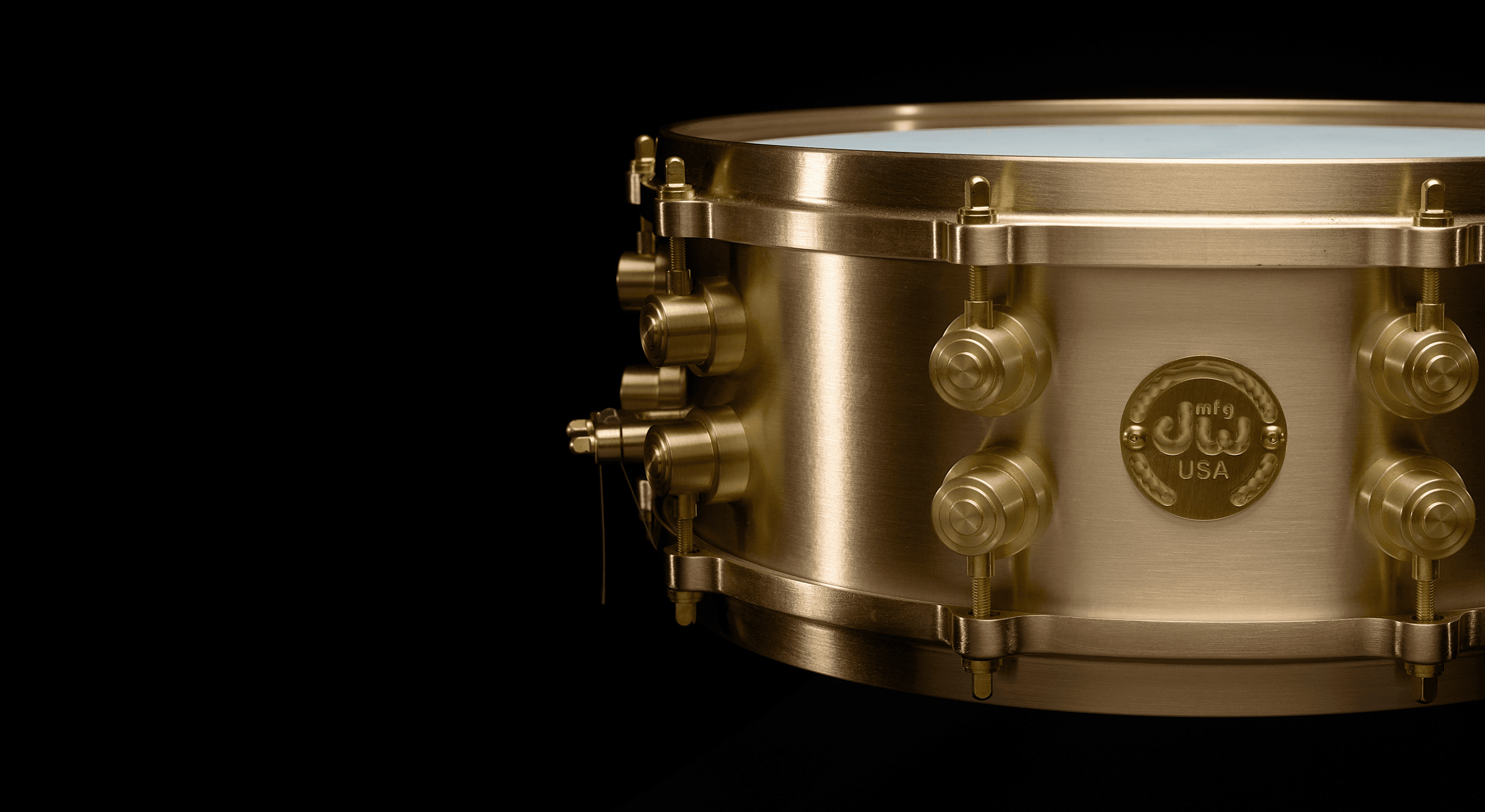 DW MFG True-Cast Snare 5x14"
Clear as a bell.
This hand-built snare features a sand-cast bronze shell with brass hardware.
A hefty snare sculpted from bell bronze.
DW's True-Cast snare is a family of heavy-duty, hand-built snare drums that feature a concave bell bronze shell with machined 100% brass hardware for balanced attack and dark, earthy tone.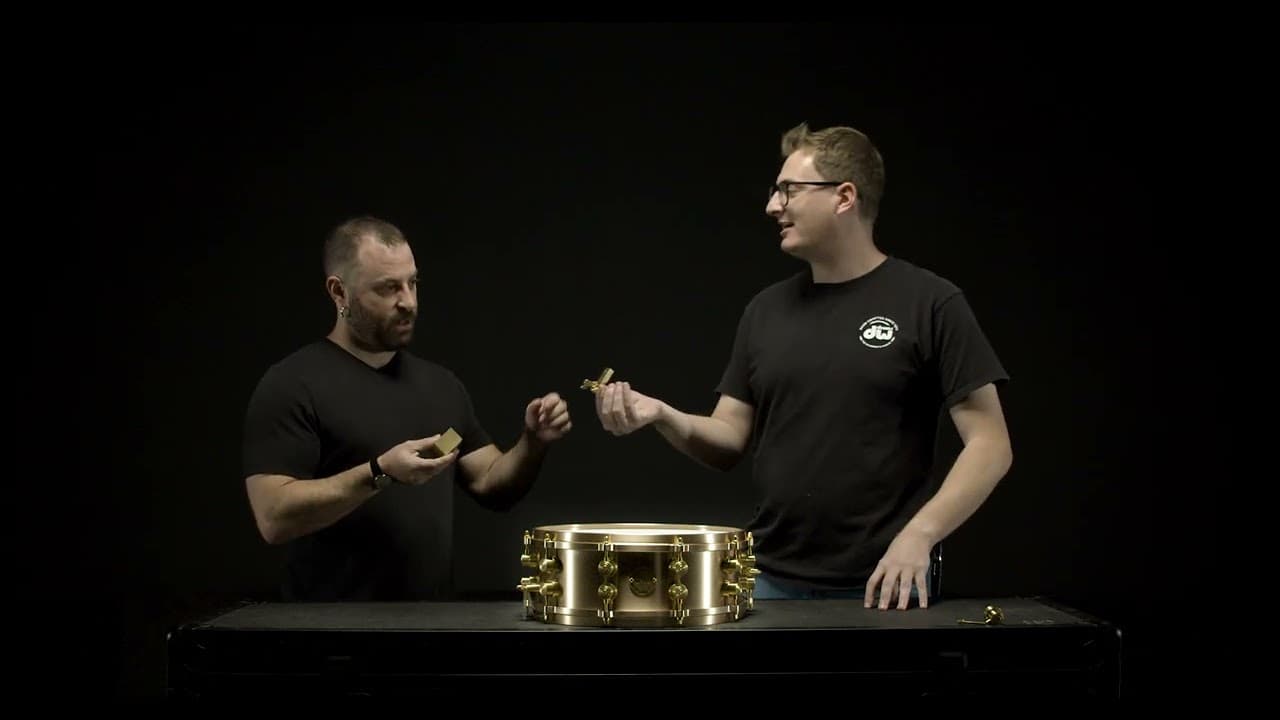 DW MFG True-Cast Snare Drum, 5x14"
Play DW MFG True-Cast Snare Drum, 5x14"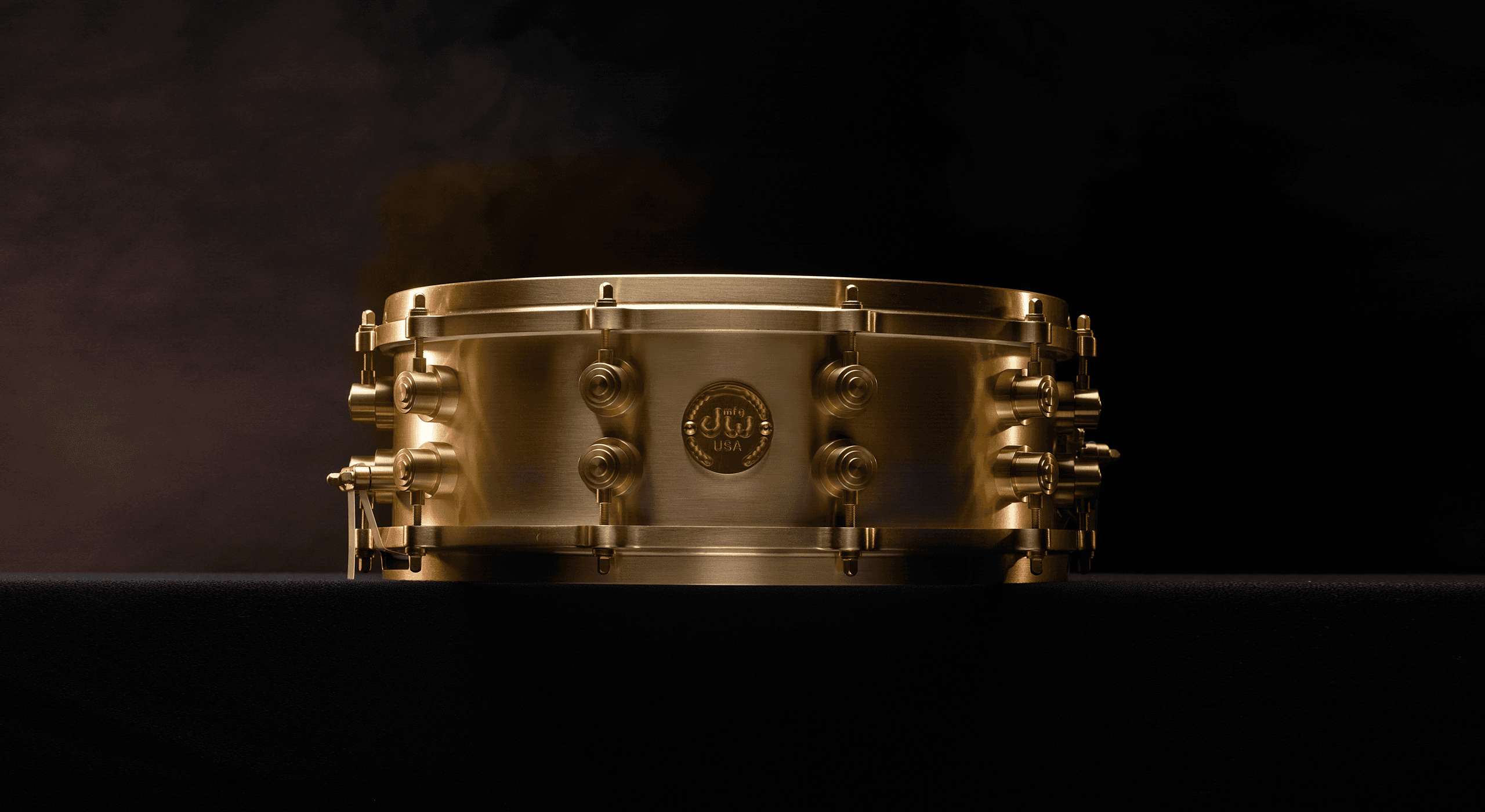 Bell bronze is back.
DW MFG True-Cast Snare Drum, 5x14"
The 5x14" True-Cast snare features a sandcast and machined Bell Bronze shell that offers a contoured interior shape ranging from 5mm to the top and bottom edges to 3mm at the center. The beefy drum delivers fat, low-end punch that does not choke out at any tuning.
Sand-Cast bell bronze shell

Machined True-Cast counter hoops

Machined Mini-Turret lugs

Machined mini MAG throw-off

Includes DW MFG flight case
DW will produce 100 of these special 5 x 14" True-Cast Snare Drums snares and each will include a signed certificate of authenticity.
Part # DRVZ0514STZ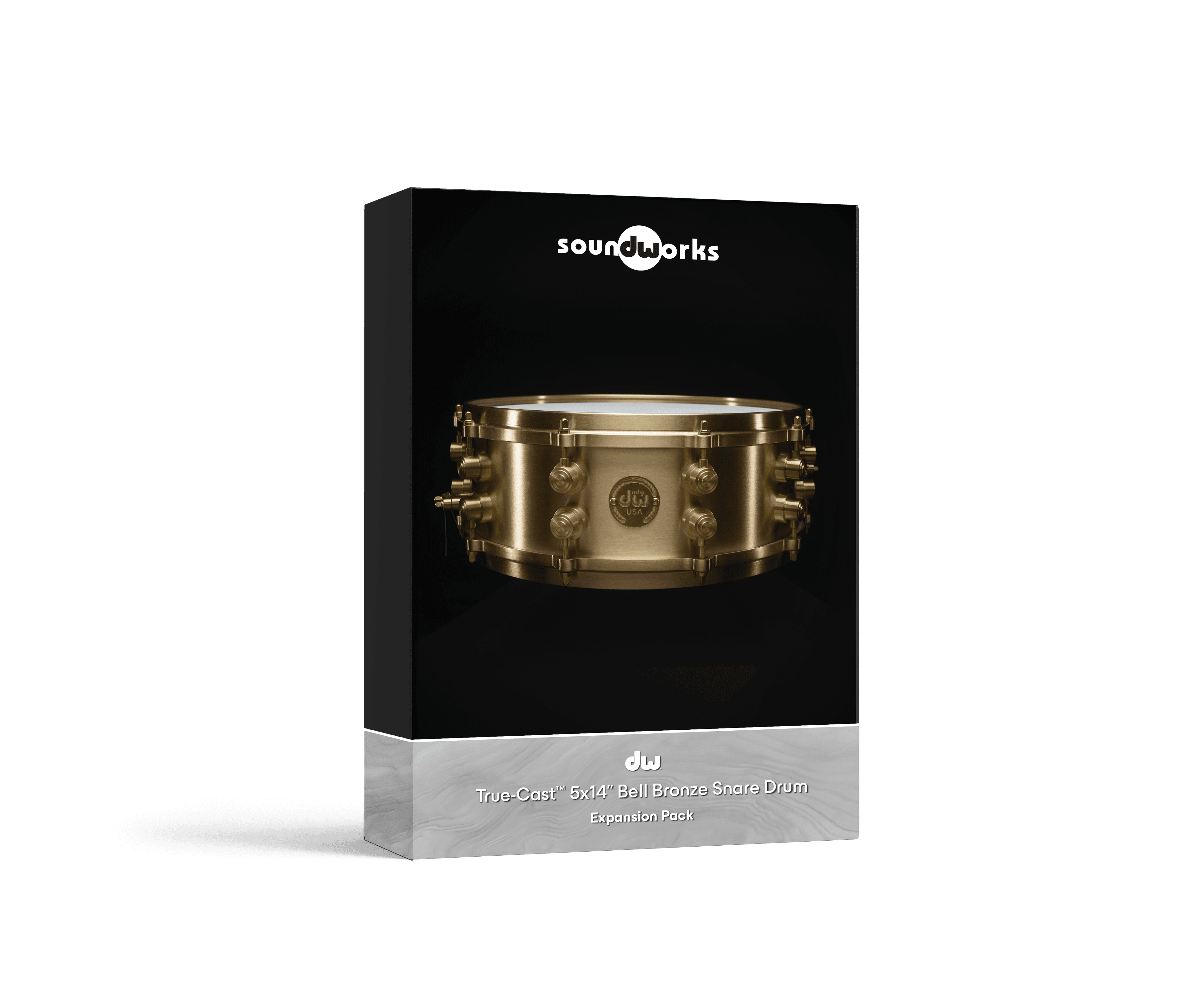 Coming Soon
DW Soundworks™ True-Cast Snare Drum Expansion Pack
DW Soundworks™ puts the most authentic drum sounds in the hands of beat creators everywhere. The upcoming DW Soundworks True-Cast Snare Drum Expansion Pack offers the thick attack and darker earthy tonality of DW's bell bronze True-Cast shell.
Great for aggressive rock to heavy metal

Aggressive attack with deep lows

Sampled at 24-bit, 88.2 kHz

Recorded at the DW Factory
Coming December 2023